10 best breakfast and easy brunch recipes for Father's Day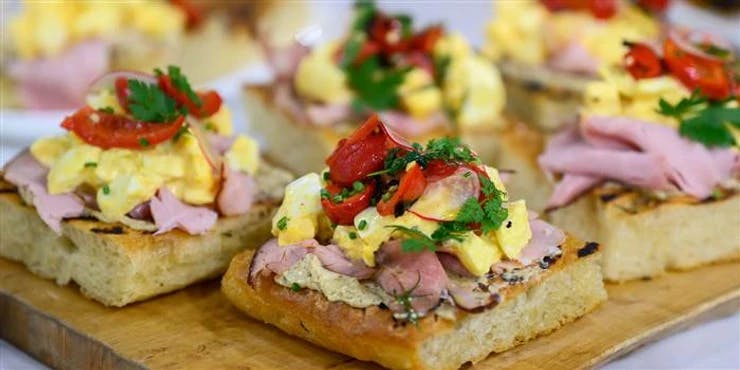 Whether Dad is working hard by taking care of the kids at home or bringing home the bacon, it's time for him to eat some bacon.
That's right, pops: Moms shouldn't be the only ones who get treated to a beautiful breakfast in bed on their special day.
This Father's Day, give dad the gift of food, by starting with a delicious breakfast of hearty items and sweet treats. Here are 10 Father's Day recipes that any dad will be asking for again and again.
Deviled Egg Toast by Jason Santos
Chef Jason Santos told TODAY Food he wanted to come up with a fun and original spin on the classic dish, but still keep it really yummy. Use delicious bread for this recipe to make it a true winner.
Grilled Baby Back Ribs by Jason Santos
"I know wrapping something in plastic and then putting it into the oven might sound crazy, but trust me on this one," said Santos. "Wrapping these ribs in plastic wrap keeps all the moisture inside, almost steaming them. I personally promise that these are the most tender and juicy ribs you will ever eat."