Everything you need for the perfect taco night at home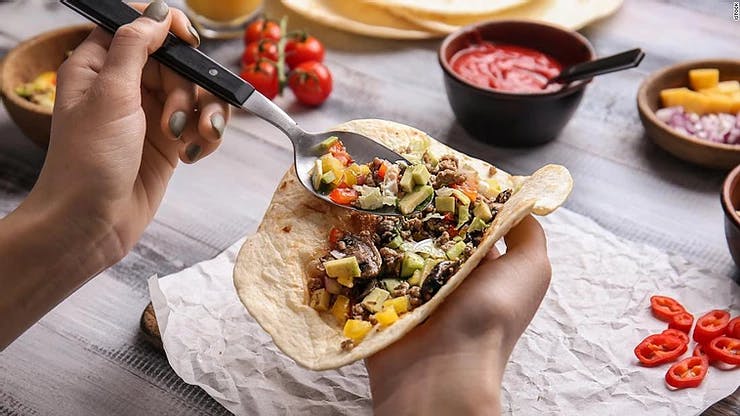 Cooking at home, even for the most kitchen-adverse, has become the norm these days. And some of us might be stuck in a rut — especially when feeding several mouths, which probably means cooking for a variety of preferences. But there's an easy and fun way to please everyone: taco night!
Taco nights have several things in their favor, the biggest being the opportunity for everyone to choose from the spread and craft something suited to their tastes.
And that's just the beginning. There are usually leftovers, which means cooking will be off the menu the next night (hooray!). Plus, adults can whip up margaritas with a countertop margarita machine to make it feel like a night at their favorite taco place.
Without further ado, here's everything you'll need to create the perfect taco night at home, as recommended by chefs and our editors.
Cooking up the best taco fillings
The first step is cooking the main taco filling. Some classic favorites are chicken, beef, shrimp, fish, and roasted veggies.
Boston based Chef Jason Santos, of Citrus and Salt Mexican Restaurant
For cooking beef, Boston-based chef Jason Santos, of Citrus and Salt Mexican restaurant — whose blue hair you may recognize from "Bar Rescue" — says, "I LOVE skirt steak. It is slightly chewy in a good way and takes on a marinade unbelievably, and because of the fat, chars up nicely."
For chicken, if you have leftovers lying around that aren't too strongly seasoned, this is the perfect opportunity to dice them and throw 'em in a bowl for tacos. Or, get about a pound of boneless, skinless thighs and season them with cumin, chili powder, smoked paprika, oregano, garlic powder, salt, and pepper. Throw them in a skillet and cook completely, before dicing or shredding.
Of course, don't forget that pulled pork, chorizo sausage, and ground beef make tasty tacos, too.